In today's world of mass-produced food, it's crucial to be mindful of what we consume. When it comes to beef, the use of hormones and antibiotics in conventional farming practices has raised concerns about the potential effects on our health. In this blog post, we delve into the impact of hormones and antibiotics on beef and explore an exceptional alternative—Riverbend Ranch Black Label Beef, a product that guarantees a healthier, hormone- and antibiotic-free experience.
Understanding the Hormone Issue
Hormones, such as estrogen and testosterone, are commonly administered to cattle to promote faster growth and increased muscle mass. However, consuming beef from hormone-treated animals may carry certain health risks. Research suggests that residues of these hormones in meat can disrupt the delicate hormonal balance in our bodies, potentially leading to adverse health effects.
Studies have shown a potential link between hormone-treated beef and imbalances in the human endocrine system, which regulates crucial bodily functions. This disruption may impact reproductive health, development, and even increase the risk of certain hormone-related cancers.
The Danger of Antibiotics in Beef
In conventional beef production, antibiotics are used to prevent and treat diseases that often arise in crowded feedlots. While these drugs are crucial for animal welfare, their widespread use raises concerns about the development of antibiotic resistance. Antibiotic residues in beef can contribute to the growth of antibiotic-resistant bacteria, which pose a significant threat to public health.
When we consume beef containing residual antibiotics, we may inadvertently expose ourselves to these substances. This exposure can lead to the transfer of antibiotic-resistant bacteria to humans, making it more difficult to treat infections effectively.
Unveiling the Effects on Beef Quality
Hormones and antibiotics can impact the quality of beef, including its flavor, texture, and overall eating experience. Hormone-treated beef has a less natural taste and lacks the tenderness and marbling found in beef produced without hormones. Furthermore, hormones may alter the fat distribution within the meat, affecting its texture and consistency.
Riverbend Ranch Black Label Beef: A Better Choice
Riverbend Ranch Black Label Beef stands out as a beacon of quality and ethical beef production. At Riverbend Ranch, cattle are raised with a steadfast commitment to sustainable and natural farming practices. Their animals are never administered hormones or antibiotics throughout their lifetime, ensuring the production of premium, hormone- and antibiotic-free beef.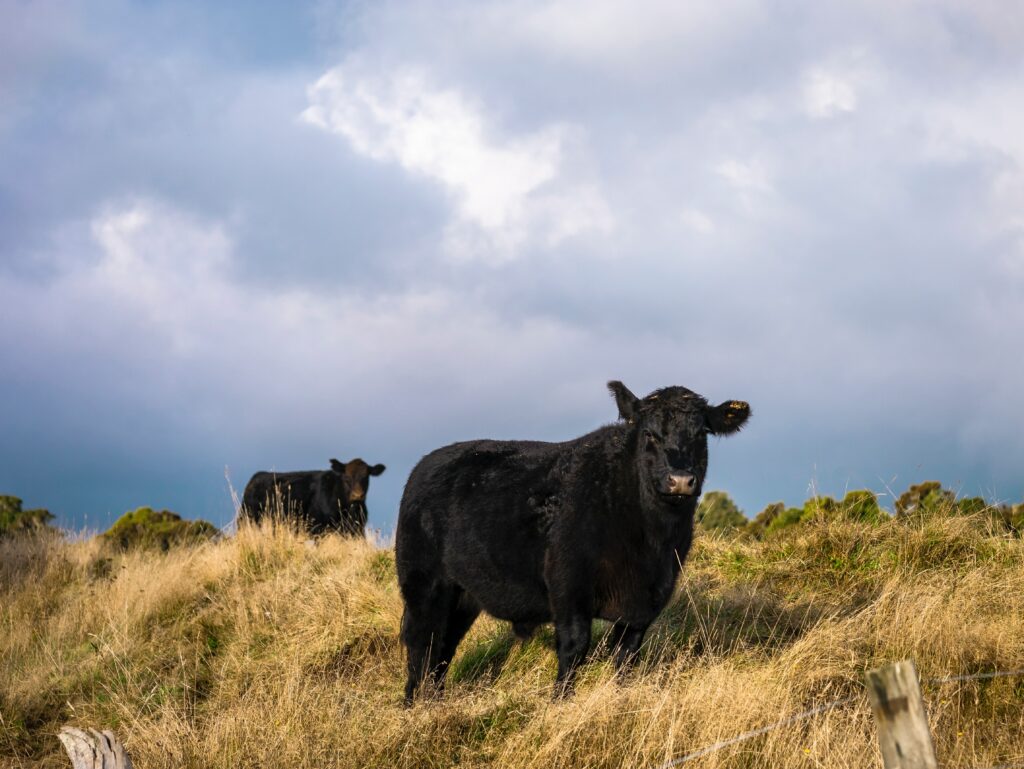 By choosing Riverbend Ranch Black Label Beef, you can have peace of mind knowing that you are supporting an operation that prioritizes animal welfare and sustainable farming. They put a significant emphasis on transparency and traceability, allowing you to learn about your beef's journey from pasture to plate.
The Advantages of Hormone- and Antibiotic-Free Beef
Opting for hormone- and antibiotic-free beef offers several advantages. Firstly, it reduces the potential health risks associated with consuming residues of artificial additives.
Additionally, hormone- and antibiotic-free beef is often praised for its superior flavor, tenderness, and quality. The meat is known for its natural taste and rich marbling, resulting in a heightened culinary experience.
Embracing a Conscious Choice
The risks associated with consuming beef raised with hormones and antibiotics are significant considerations for health-conscious consumers. By understanding these risks, we can make informed choices about the meat we consume. Opting for hormone- and antibiotic-free beef, such as Riverbend Ranch Black Label Beef, offers a safer alternative, reducing potential health concerns and supporting sustainable farming practices. Remember, every bite we take is an opportunity to nourish ourselves and contribute to a healthier, more responsible food system.