I want to share about one of the Melaleuca products that has truly blown me away – Sol-U-Guard. If you're on a quest for a top-notch disinfectant that's not only effective but also safe, then keep reading because this stuff is the real deal.
This disinfecant eliminates germs, bacteria, and viruses with 100% safe and natural ingredients. Unlike other disinfectants that can make you feel like you're walking into a chemistry lab, Sol-U-Guard takes a natural approach. Made with zero harsh chemicals, Sol-U-Guard uses thyme oil to do the heavy lifting. With thyme oil's powerful antimicrobial properties, you can disinfect your surroundings with confidence, knowing that you are avoiding potentially harmful toxins.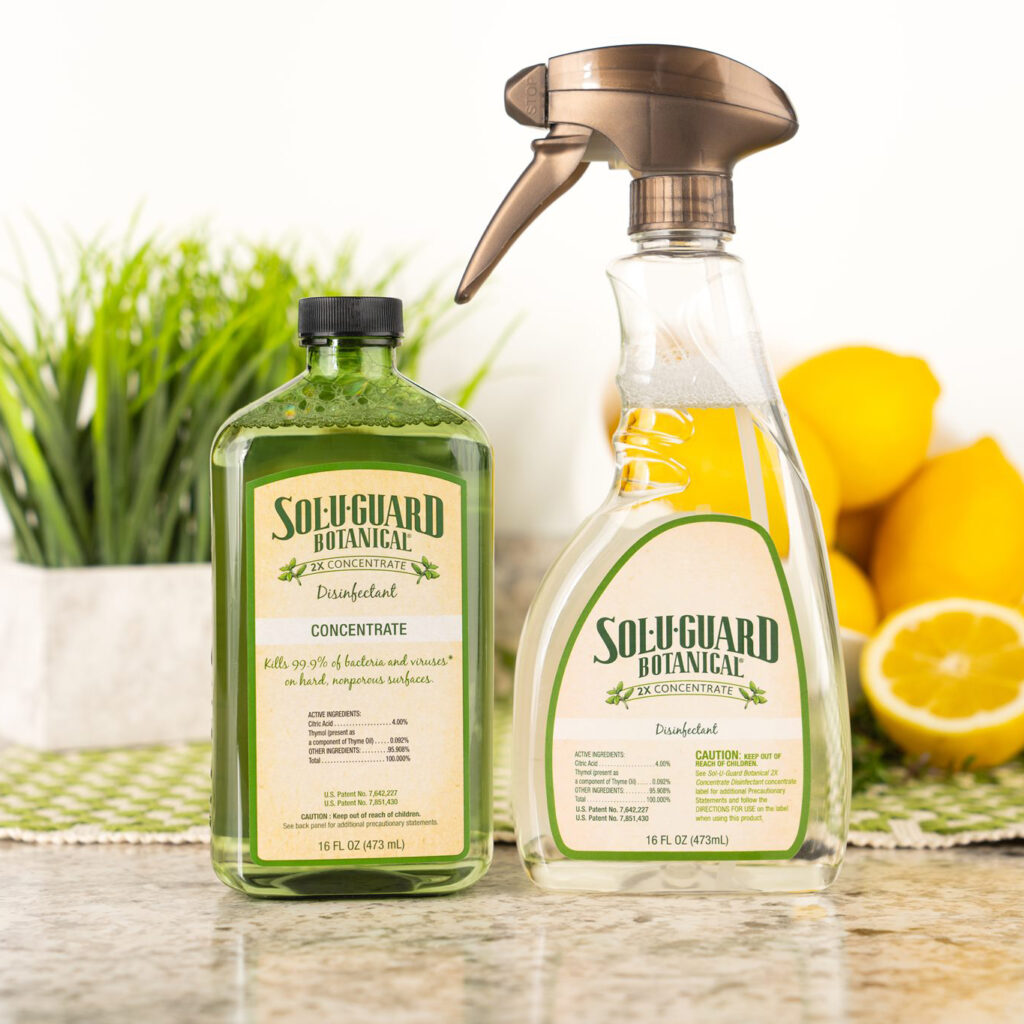 Sol-U-Guard doesn't stop at being safe for you and your loved ones – it's also gentle on your precious surfaces. That means you can spray it on countertops, doorknobs, or whatever else needs a good clean without worrying about it causing any damage.
Another bonus: the scent of Sol-U-Guard is light and refreshing, not that overpowering chemical stench you usually associate with cleaning products. It leaves behind a subtle, pleasant aroma that won't have your guests running for the hills.
So, to sum it all up: Sol-U-Guard is a superstar when it comes to disinfecting. It kicks germs to the curb while keeping you and your surfaces safe. The natural ingredients, non-corrosive formula, and delightful scent make it a winner in my book.