I want to share with you a product that has truly impressed me – Melaleuca's Rustic Touch Furniture Polish. If you're looking for an exceptional furniture polish that goes beyond traditional wood surfaces, then keep reading because this one is a game-changer.
Let me start by sharing my personal experience with Rustic Touch. Recently, I embarked on a mission to revitalize the plastic panels on our camper van. Years of exposure to the elements had left them looking dull and lifeless. So when we received a bottle of Rustic Touch, I decided to give it a go on the panels.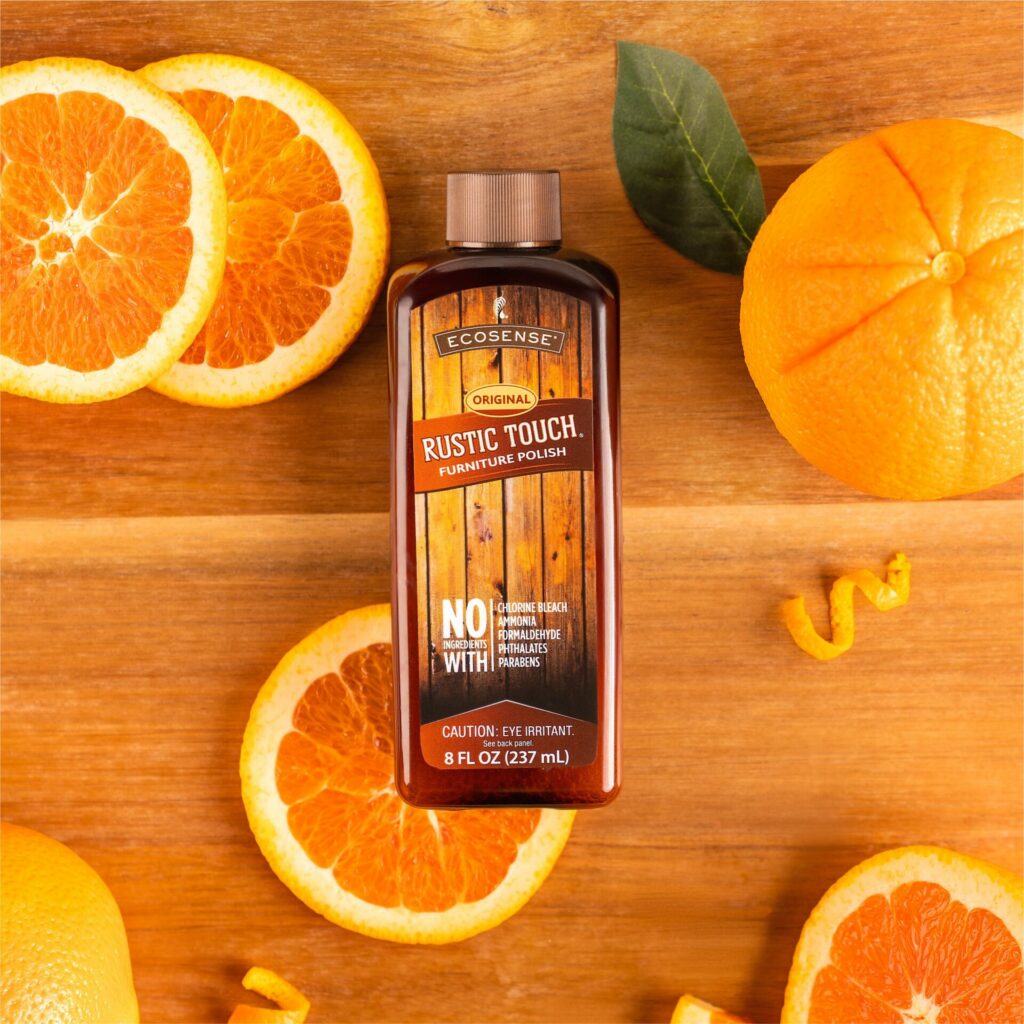 First things first, the application process was incredibly simple. I grabbed a soft cloth, applied a small amount of Rustic Touch, and began to work it into the plastic panels. The polish glided smoothly and effortlessly, allowing me to cover large areas with minimal effort.
What impressed me the most was the transformation that occurred right before my eyes. The plastic panels, which had once appeared faded and worn, regained their luster and richness. It was as if they had been transported back in time to their original pristine state.
But Rustic Touch offers more than just a facelift. It not only enhances the appearance of surfaces but also provides long-lasting protection. Its unique formula creates a barrier that guards against dirt, dust, and fingerprints, keeping your furniture looking its best for an extended period.
One aspect that sets Rustic Touch apart from other furniture polishes is its versatility. While it excels in rejuvenating wood surfaces, it also performs admirably on various other materials, including plastic. The fact that I could use it on my van's plastic panels and achieve such remarkable results speaks volumes about its effectiveness.
As I test new Melaleuca products each month, I appreciate the company's commitment to providing high-quality, eco-friendly solutions. Rustic Touch is no exception. It is formulated without harsh chemicals, making it a safer choice for both me and the environment.
So if you're looking for a furniture polish that goes above and beyond, I highly recommend giving Melaleuca's Rustic Touch a try. It breathed new life into the plastic panels of my van, restoring their original beauty and providing long-lasting protection. With its ease of application, versatility, pleasant scent, and eco-friendly formulation, Rustic Touch is another winner in my book.